Building Blocks for Kids is an organization in Cincinnati that helps fund children with disabilities. Their mission is to bridge the funding gap for products & services that help improve the quality of life for these children.
While working at LPK I worked with a team to rebrand this organization. My role in the project was to design the website and assist with the creation of brand attributes. 
Step 1: Logo, identity, and brand attributes

The Building Blocks for Kids' logo is built of three building blocks that represent three essential parts of the charity: the families in need, kids helped, and donors making grants possible. These three blocks overlap to build a heart-shape, which represents the compassion that ties the BB4K family together.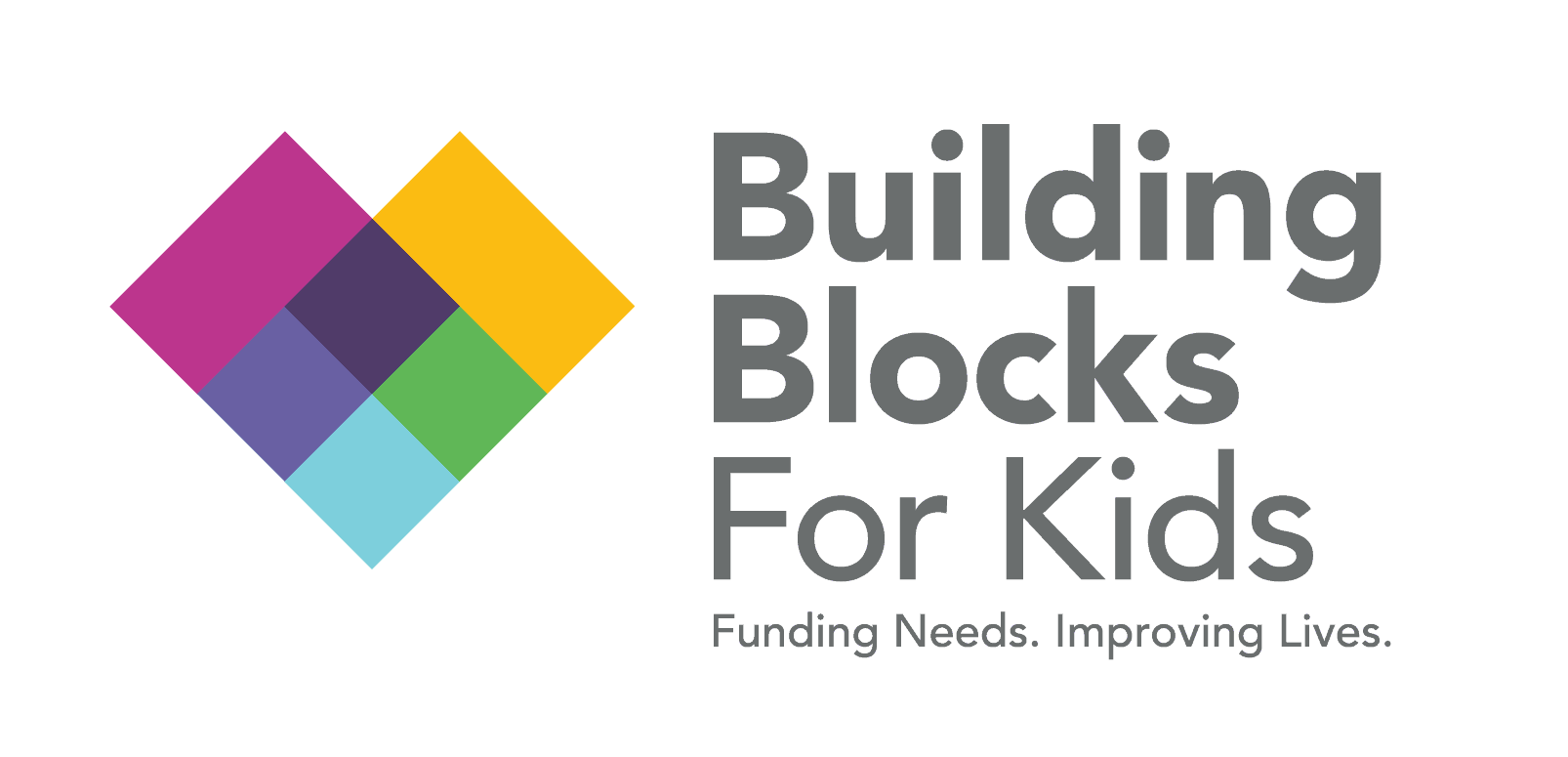 Step 2: Website


Before vs After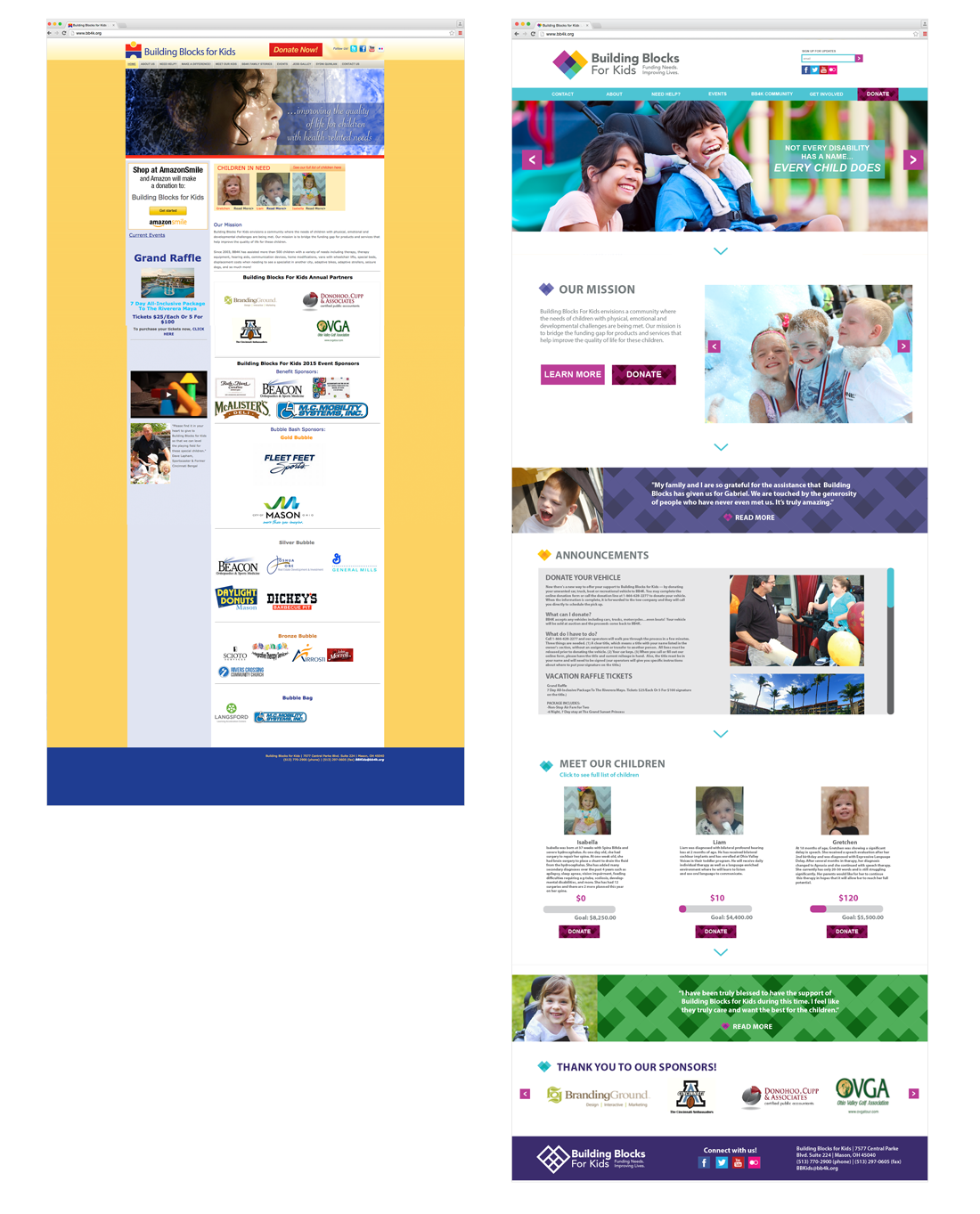 The following are assets created by the team.